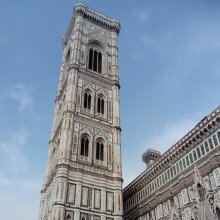 Since Slovenia, where I am staying now, is very close to Italy, a lot of untold impressions and memories are coming back to me. The landscape, the climate, the architecture, the lifestyle and the people remind me of the times when I used to live in Venice, which is actually not that far away from here and shares a lot of history with this region. This period was one of the most influential parts of my life due to the fact that it was my first long trip abroad, which was also a sort of test for being independent for me. 
It is barely possible to sum up everything that happened to me there and how much it made me interested in traveling, learning new languages and adapting to foreign culture, especially connected to the Mediterranean parts of Europe. I had tried to use my time wisely to have as many journeys as possible, and I managed to visit a lot of unforgettable adventures from unique and friendly towns like Castelfranco Veneto to amazing and famous cities such as Bologna, Trento, Udine or Trieste (Hun.: Trieszt).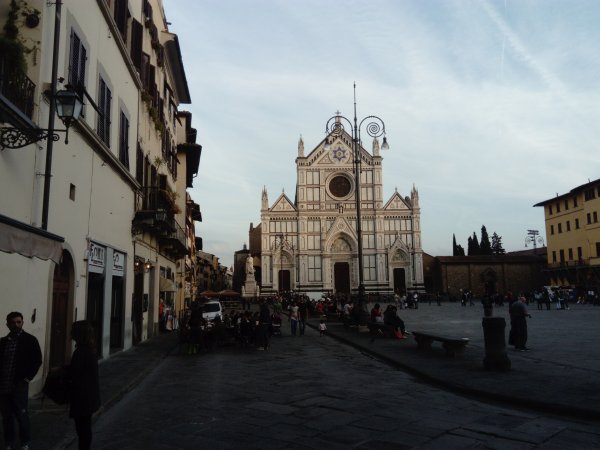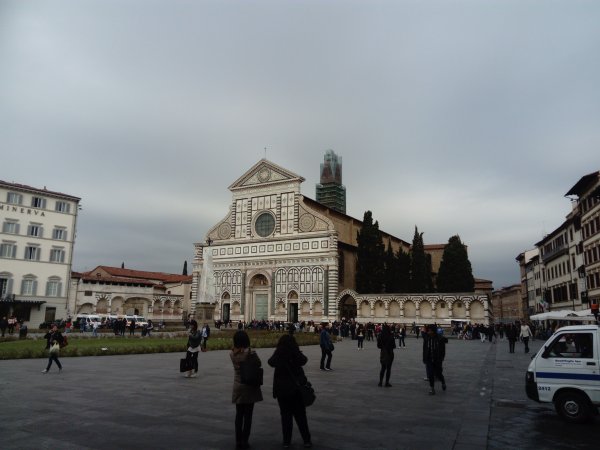 The five most important cities of Italy are sometimes referred metaphorically as the 'five strings of the Italian violin', which I think describes a lot about the past and present of the country: the strong relation to music, the rhapsodic storms of history, the division of the centuries and the union of the heritage which these cities have - cities that used to be main actors in the European diplomacy and politics on their own.
I have already described my trip to Naples before, and Milan was unfortunately only a short visit, but now I would like to summon the spirit of the rest: three of most iconic and beautiful cities in the peninsula, that also took a place in my heart forever.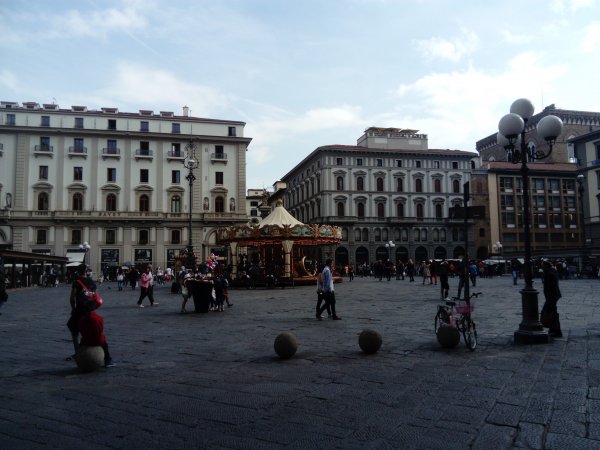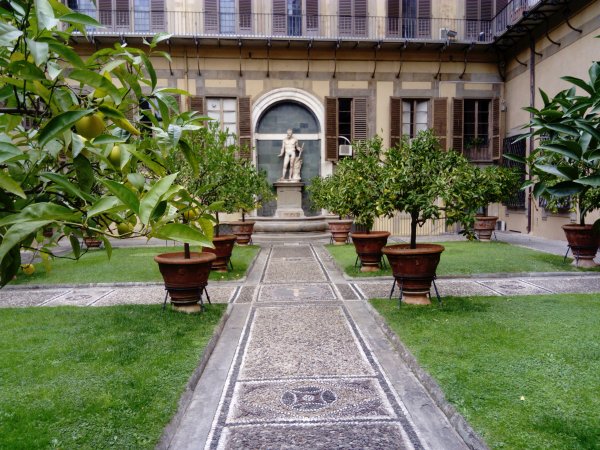 Of course, there is a huge literature if someone wants to learn more about them: hundreds of books, magazines, blogs, vlogs and documentaries discuss them from different aspects, and it is very difficult to tell something new to the audience.
However, my plan is not exactly only to refresh some information you would find anywhere on the internet, but rather to introduce these places from my personal perspective, through my eyes and senses. I really believe that a trip review can, and will always be relevant, since we all have different preferences, memories, opportunities and background.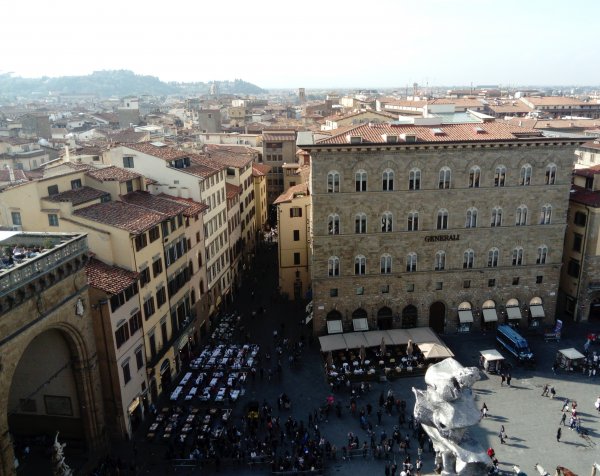 These details can change the interpretation and the final picture of any place, even if the material is more or less the same. Everything presented in this article below have served as a key location in many novels and movies due to its popularity and worldwide-known sights, and even mentioning only a few examples for that would be an endless list. Nevertheless, there are a lot of particular moments we can experience if one tries to spice the journey up with some improvisation and locality besides the must-sees and unmissable recommendations.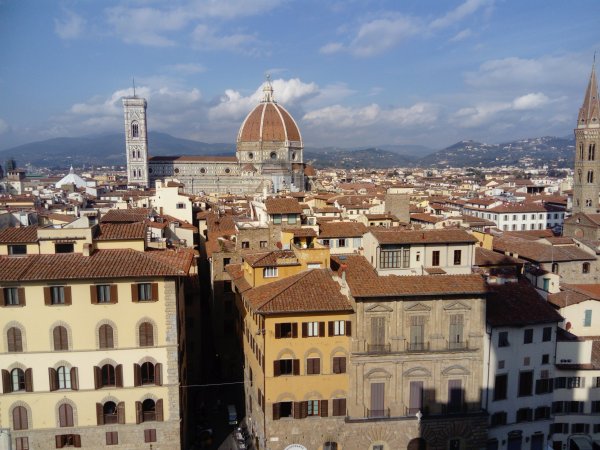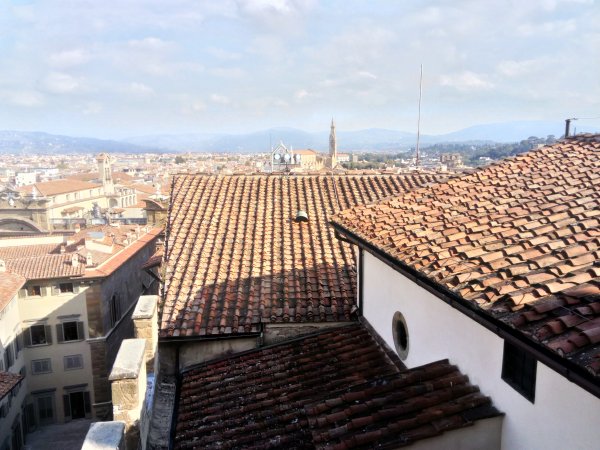 The first city is the majestic capital of the famous region Tuscany, Florence (Firenze), that will always be among the top 10 historical cities I have ever seen. The number of facts connected to the city are nearly uncountable: you can think about the house of Medici, philosopher Machiavelli and the powerful dukedom that was an important state through the European history; scientist Galiei with his famous words eppur si muove (and yet it moves) or Boccaccio's Dekameron.

The most notable native of the city though is probably Dante who had been exiled from Florence, but he was rehabilitated centuries later, and his death mask is now exhibited in Palazzo Vecchio (old palace) on Piazza della Signoria, one of the main squares of the city.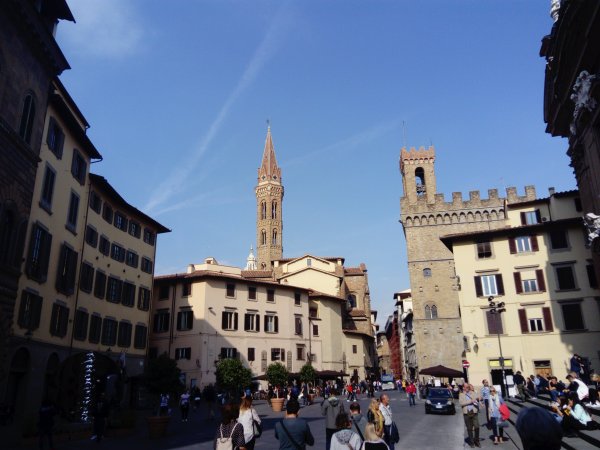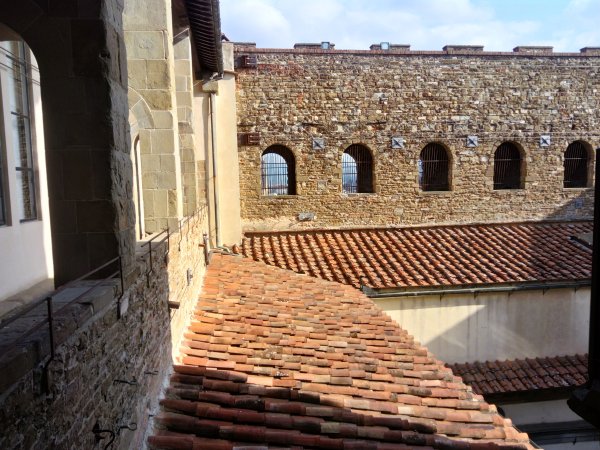 Thinking about all of these definitive episodes and the remarkable role that Florence had in the whole history of the country, it is no wonder that after Turin and Milan, Florence became the capital of Italy for a while. There is a tiny relation to Hungary as well: the name of our national currency, forint comes from here, and it was born with the name fiorino before.
Some others find these facts too overwhelming though, and they just prefer to walk on the streets without any special purpose and let the city surprise them. Meeting history, however, is inevitable in this place that has pure art and magic in all of its walls and cobblestones, while it also deserves the title 'city of flowers' both literally and from an artistic point of view due to its cosy miracles. You are exploring such a nostalgic and familiar city, that you will definitely get the impression that you either used to live there before or you are going to do it at some point in your life.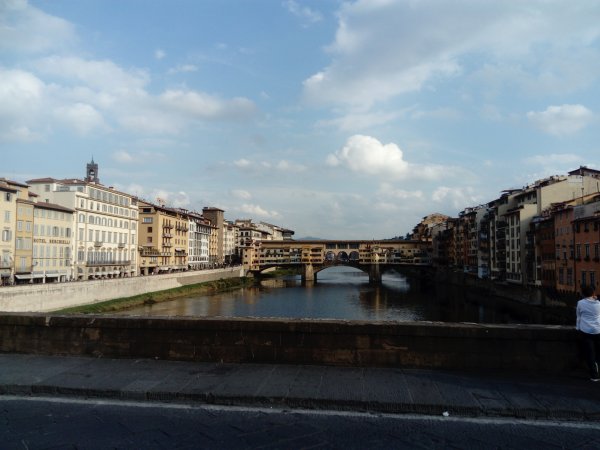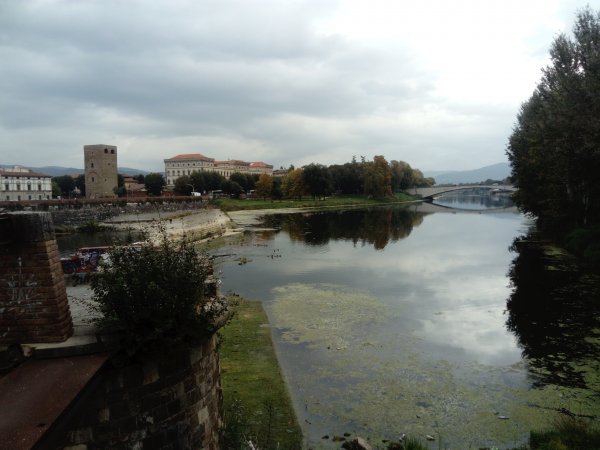 There is almost no one who would not check the some of the dozens of churches and museums, like the famous gallery of Uffizi, the perfectly-constructed cathedral with its brown dome and elegant, whitish curves, or the bird nest-like windows of Ponte Vecchio (old bridge), that bends over Arno.
The glamorous, green and blue waves of the river mean an island of peace for the traveler after the noisy and crowded walkways, and once we look at this panorama, we will understand why the city was also called the 'new Athens on the Arno'. The riverside is not just a medieval time travel, but a smooth connection between the lowlands of the city with its urbanic vibes and the other side of Florence, which is more quiet  and is full of mountains.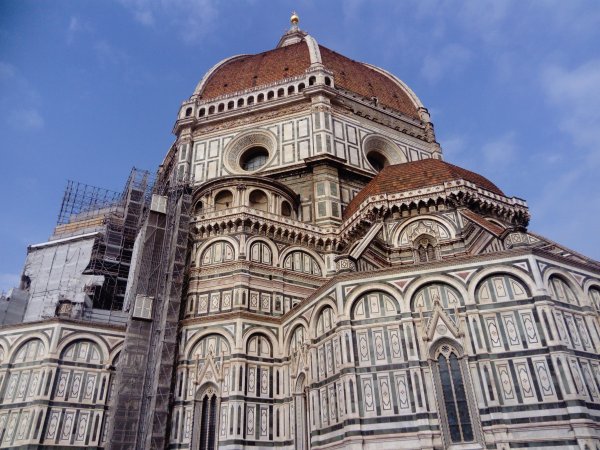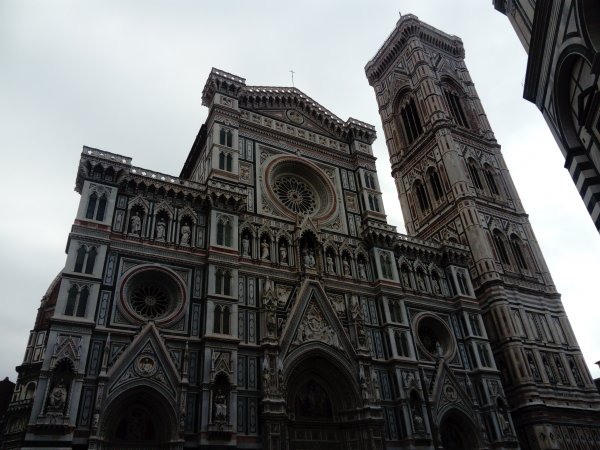 Day and night, there is always something that attracts the tourists in the heart of Florence, and from one hand the hustle and bustle seem to be infinite, but from the other one you can feel that you have always known the city and always belonged to it.
Maybe it is too mainstream to praise this place, and obviously there are a lot of disadvantages of going there since thousands and millions of people discover it for themselves. Yet, I would like to emphasize that there is a reason why it inspired many artists with its bright colors and timeless shapes. If we have to choose one city as the capital of Renaissance, it is definitely Florence, although the classicist and baroque facades and works also make its collection richer.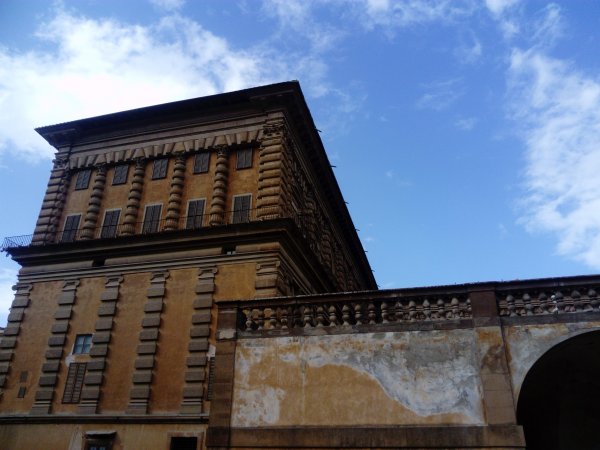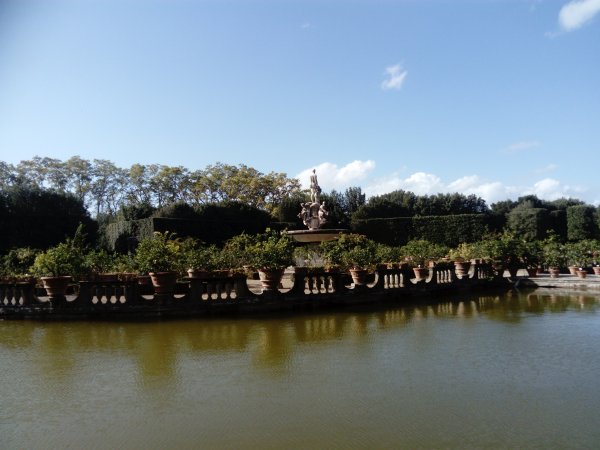 Just see the church Santa Croce in the centre or the fascinating Palazzo Pitti with all its harmonic ornaments and paintings, and go to the Boboli Gardens (Giardino di Boboli), where you can admire not just a very special and wonderful collection of different trees and other plants, but you will indeed get a very delighting view on the whole area.
The panorama possesses the beauty of the typical Tuscan landscape with green slopes, joyful hills with vineyards and proud, timeless towers, while if you are lucky enough, there will be a sea blue sky with soft clouds floating like some giant snowflakes. As this incredible, vivid image suggests, it is never a bad idea to encounter nature in the countryside or try the famous local wines.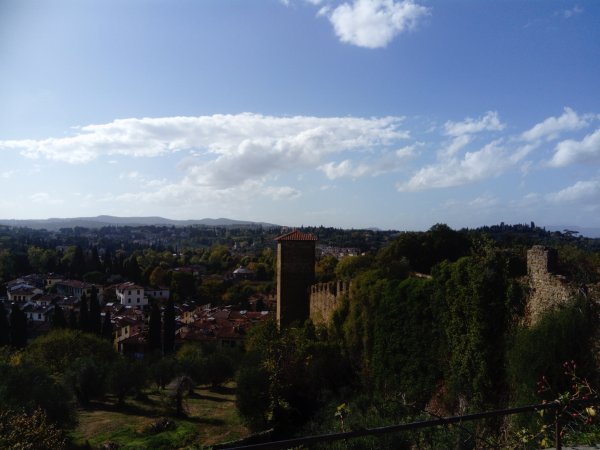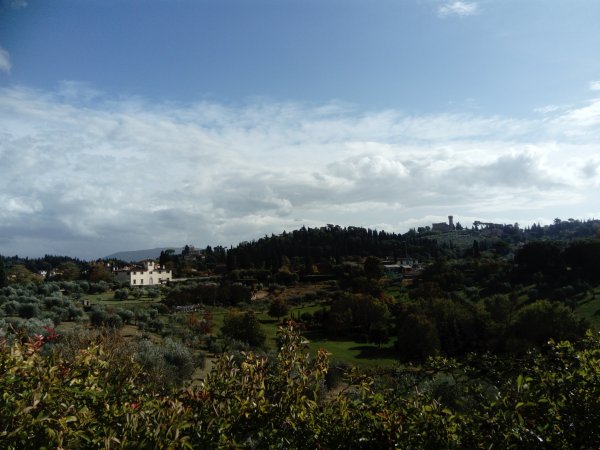 The traditional cuisine that I explored during my Italian life was far beyond the commercial food one can meet in their countries: of course, I had a chance to taste the original spaghetti carbonara and lasagne bolognese, but I also tried some different meals that are less popular outside of Italy, and only the most traditional restaurants offer it. One of them was calzone, a piece of baked dough filled inside, which is also called 'closed pizza' because of its similar structure, even here in Slovenia.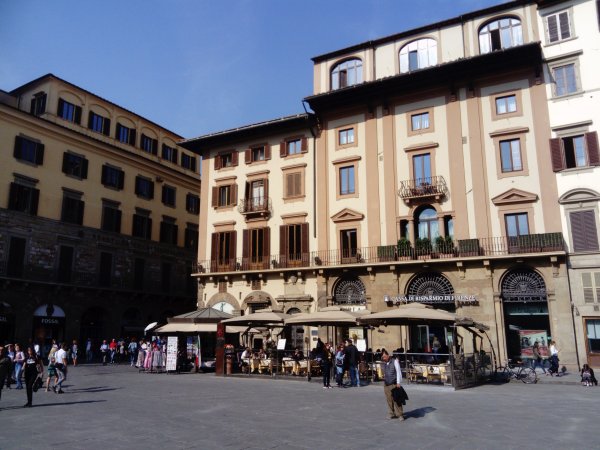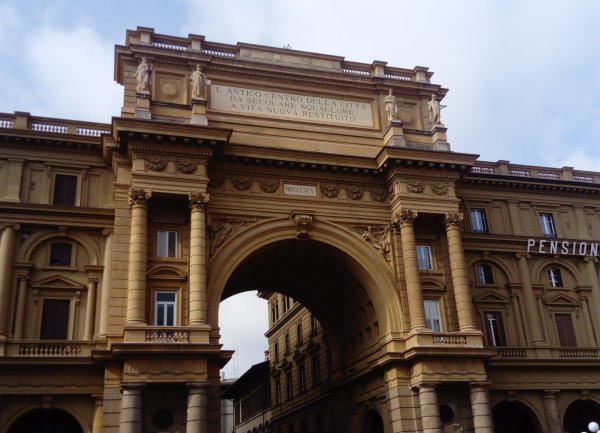 I also have to mention focaccia, a special type of bread, which is rather common in the Northern part of Italy, and the all time favourite, pinsa, which originates from Rome and the South. In spite of its name, it is not that much like pizza, although we can also put whatever we want on the top in general - I would say that its equivalent in Eastern Europe is the food that we call kenyérlángos in Hungary, just with different ingredients on it.
Speaking about pizza, sometimes it is true that the simplest is the best: pizza marinara, which is usually cheaper and lighter than Margherita, has basically garlic, olives and a lot of tomato sauce, but it is still a very satisfying and characteristic choice both for lunch or dinner.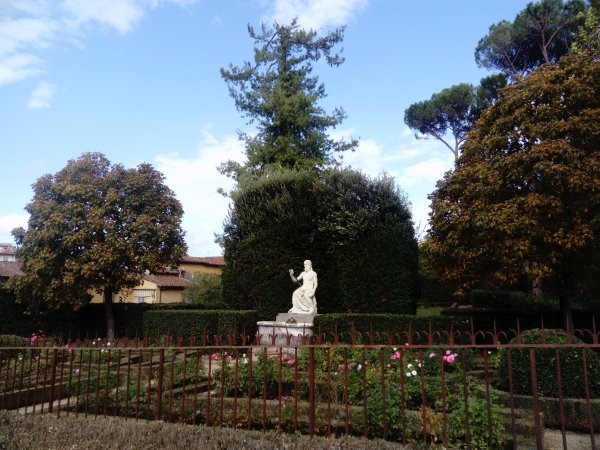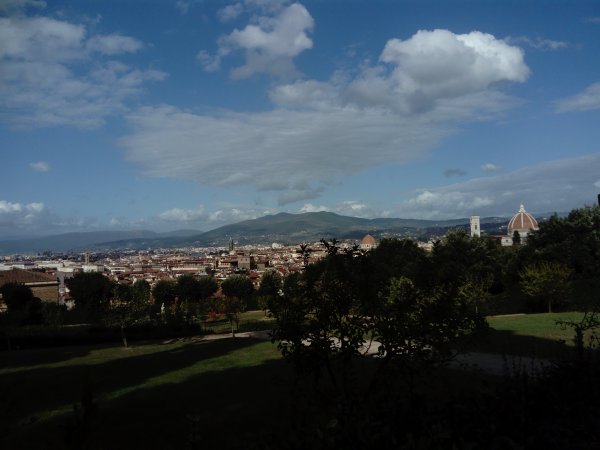 Although I had some bad experiences with hospitality in Italy, I also remember many good ones, and most of them are connected to cities like Naples or Florence, so I rather try to keep these memories in my mind.
There the people are indeed as kind, helpful, direct and talkative as it is pictured in the movies, and it is not just the waiters or receptionists, but also the staff of an unknown, humble museum or a shop that has nothing to do with mainstream tourism. I spent only one weekend in this wonderful city, yet it feels like an eternity, that I reexperience over and over again. And she always has something else: she always wears a new and different dress to impress her audience...